Press Releases
* Please note that the news release contains the content at the time of the announcement and may differ from the latest information.
Euglena Co., Ltd. develops new material "Midori Jiuqu" from Euglena
-We have confirmed the results of research on improving the amount of enzyme in Jiuqu by making Jiuqu using microalgae Euglena-
Euglena Co., Ltd.
 Euglena Co., Ltd. (Headquarters: Minato-ku, Tokyo, President: Mitsuru Izumo) conducted a study jointly with Akita Konno Shoten Co., Ltd. (hereinafter referred to as Akita Konno Shoten), and found that microalgae Euglena (Japanese) Name: Euglena, hereinafter Euglena) is used to make Jiuqu * 1 to improve the amount of enzyme * 2 secreted by Jiuqu. From the results, we would like to inform you that we have developed our own new material "Midori Koji".​
* 1 Jiuqu: Making Jiuqu. * 2 Enzyme: A substance that assists the metabolic reaction that occurs in the living body.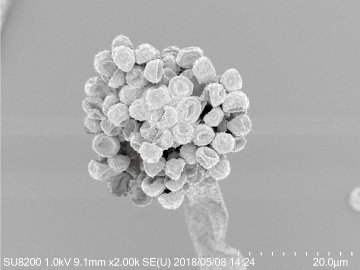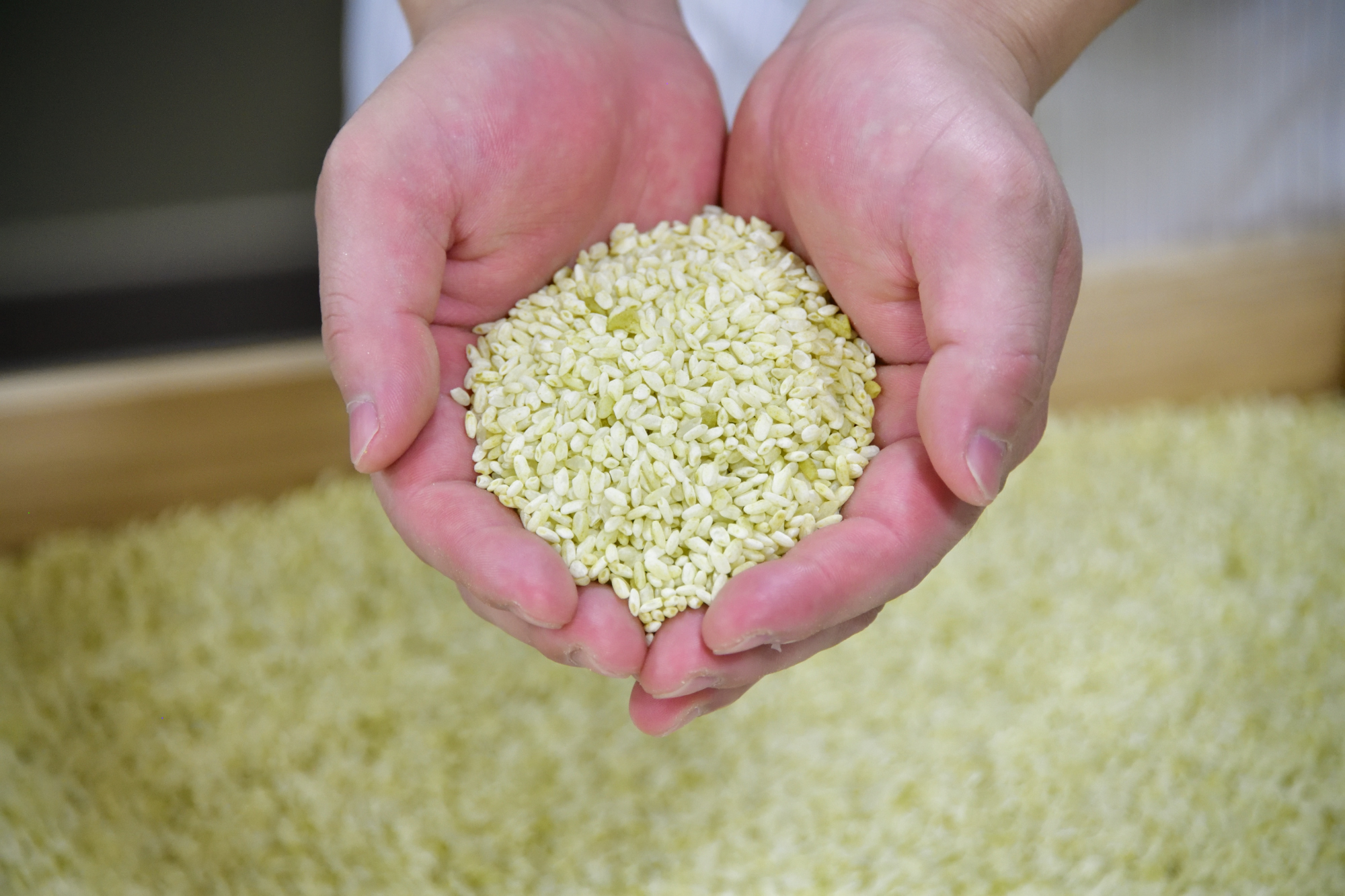 Jiuqu as seen under a microscope (size: about 5 microns)       "Midori Jiuqu"
 In the "Local Innovation Induction Promotion Project" conducted by Akita Prefecture, we received adoption with Akita Konno Shoten and others under the theme of "Research and development of new fermented foods using Euglena Euglena. We have been conducting research on the development of fermented foods using koji.
 And now, Euglena and steamed rice with added powder, and koji manufactured by the ordinary steamed rice, respectively, where koji in each koji and rated the amount of enzyme that produces, Euglena is koji by koji with steamed rice with added powder product It was confirmed that the amount of enzyme to be used is improved.
 Based on the above results, we Euglena "Midori Jiuqu" and develop products using "Midori Jiuqu". We filed a patent application on May 2, 2017 for the results and technology related to the production of green koji, and obtained a patent right on December 1, 2017.
 The details are as follows.
About the research results and contents of the new material "Midori Jiuqu"
■ Research content and results
 Euglena Steamed rice with powder added and normal steamed rice were made into Jiuqu, and the amount of enzyme produced by the Jiuqu in each Jiuqu was evaluated. As a result, glucoamylase, α-amylase, acidic protease, and acidity were found in the koji (green koji) made with steamed rice to which Euglena powder was added, as compared with the koji made from normal steamed rice (control group). It was confirmed that the amount of enzymes such as carboxypeptidase was improved (Fig. 1).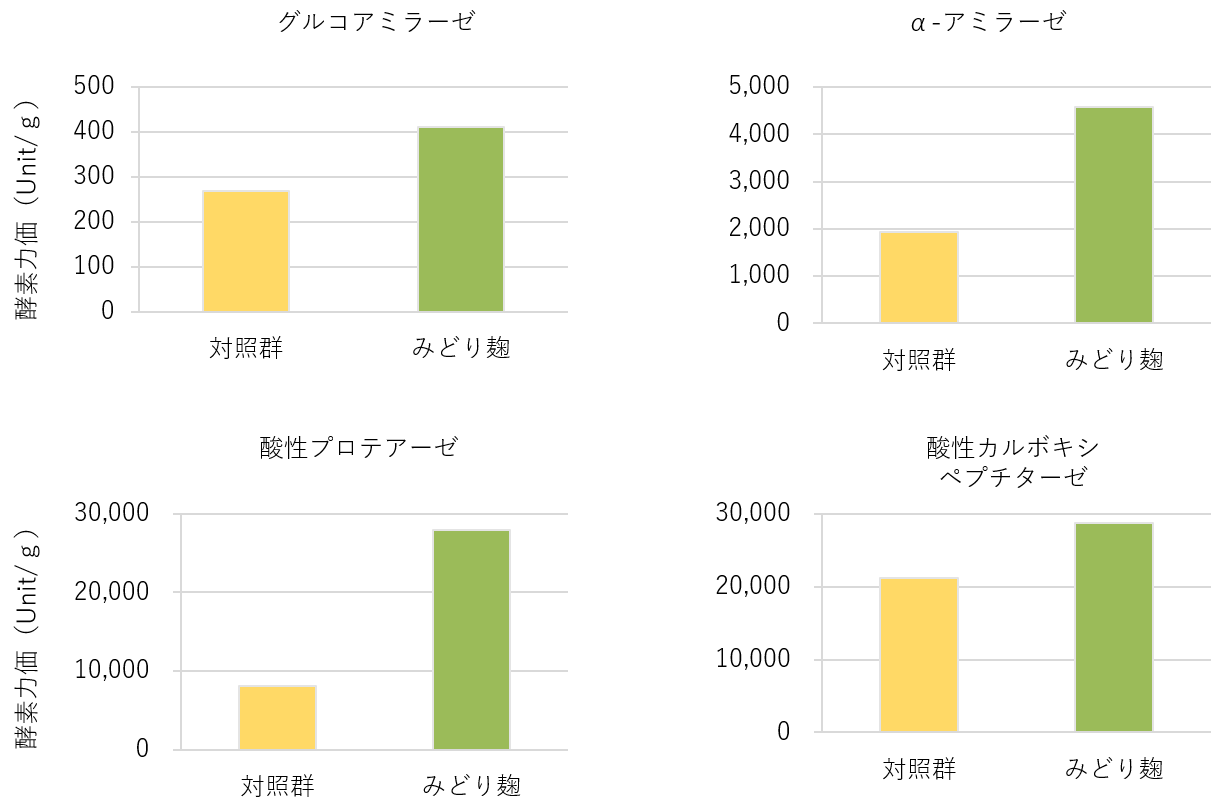 Fig. 1 Comparison of enzyme content between green koji and control group
■ Consideration
 We have confirmed the effect of making Jiuqu using Euglena powder to improve the amount of enzymes produced by Jiuqu.
■ About new materials and future
 Taking advantage of the results of this research, we will develop products by naming the enzyme-rich Jiuqu produced using Euglena
​ ​
-Contact for inquiries from the press-
Euglena Co., Ltd. Corporate Communication Division